Saving, Growing & Preserving Only Pure, Natural Seeds
Heirlooms, "The only unaltered, pure, secure food source"
Heirlooms are proven to possess a much higher nutritional value since they maintain their original traits. Heirlooms also maintain their flavor and texture traits. This is why they taste better than commercial, conventionally grown vegetables because those traits remain unaltered. If grown organically, these traits are even further enhanced.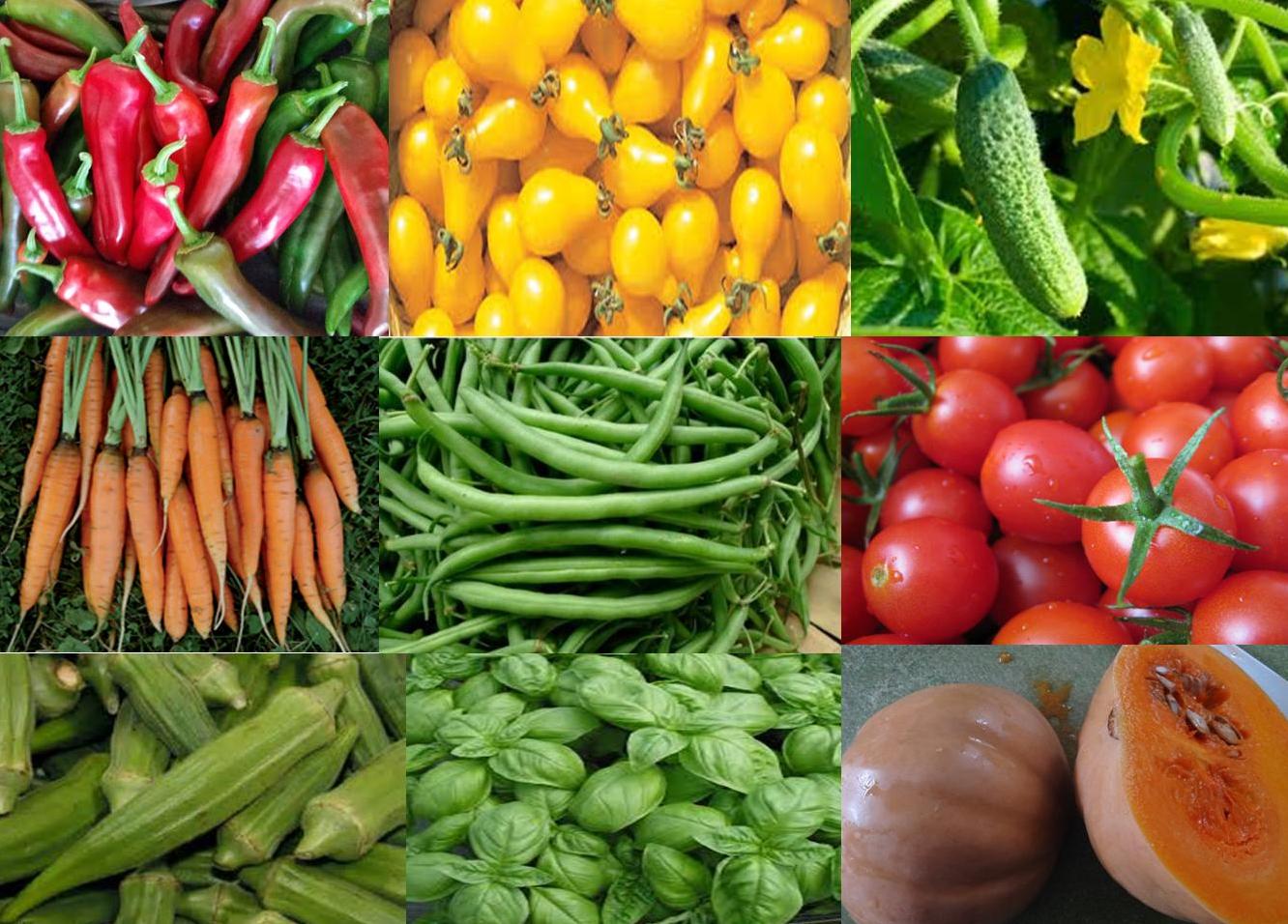 Why Florida Backyard Vegetable Gardener Heirloom Seeds?
I specifically hand pick every pack of the seeds we sell for Florida. I also hand pack each pack of seeds which allows me to pick out any seeds that don't up to par. I acclimate them to our climate, environment and area (higher temperatures & humidity). We start them, we grow them, we collect and save them, all with our own hands. For those we can't grow and save enough, you can be assured they are from the original source or other local growers that also have the high standards. I only sell seeds I have grown successfully; If I haven't, I won't sell it.
Heirloom seeds are proven to have more vitamins & minerals than hybrids and conventionally grown vegetables because they are non altered & non modified. Heirloom seeds grow naturally and have their original traits. Needless to say of course, Heirlooms Taste Better! Organic methods also provide them with more nutrients. By adding organic matter and other organic components to the soil, they replenish and rebuild the minerals & micro-nutrients in the soil. Herbicides & synthetic fertilizers use chemicals which harm the natural rebuilding process and create toxic runoff which is bad for the environment. All of our seeds and plants are open pollinated. (Which really goes without saying since they are heirloom seeds). That means you can save the seeds and they will grow true to type (like the original plant). By growing Heirlooms over and over in an environment they naturally adapt to our pests & diseases which in turn builds their defenses. Buy our seeds and plants and save the seeds and you will never have to buy them again! We signed the "Safe Seed Pledge"
Seed Banks and Packages
Choose from Small or Large Seed Bank packages. Both packages come in a resealable mylar bag for long term storage with a copy of
my planting guide. Save money and be prepared with your own secure food source! Learn to save your own seeds and you will have an endless supply of food ! On the right is a great book on how to save seeds and more, a great companion for heirloom seed packages.
If you love tomatoes or know someone who does, the Heirloom Tomato Package has 11 different varieties! Taste the Heirloom Tomato rainbow of colors. Tomato growing and seed saving guide included.
The Salad Garden Package has 9 different ingredients for your homegrown salad! 4X4 Raised Bed Garden instructions included .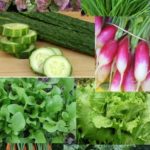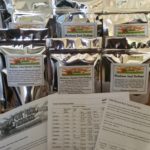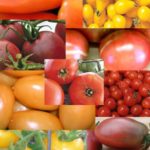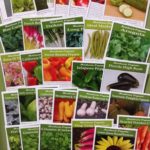 More Gardening Information
Where to find us

Every Saturday 10am- 3pm 2468 Commercial Way • Spring Hill, Fl 34606 We always have seeds, seasonal vegetable plants and herbs, fertilizer and Stackable Grow Pots available. Advance orders for plants are picked up there or by appointment at the farm.
New to gardening or just need help getting started?
The Garden Guides tab at the top of the page should have all the information you need. Start with "Drawing up Your Plan". Once you figure out what how you want to grow, raised beds, containers, traditional rows, etc. then move on to the other pages to figure out what you want to grow and how much. By the time you are through all the pages, charts, guides and schedules you should be on your way! If your looking for something and still can't find it just use the search at the top or the search on the bottom or side bars. These search my entire site and bring up all related content. If you still have questions e-mail me using the contact us on the bottom of the pages.
Current Nursery Stock:
I am now starting Spring crops, tomatoes, peppers, swiss chard and eggplant. They will be available around the 2nd or 3rd week of February. Next I will be starting cucumber, squash, okra, sweet potato slips and watermelon. These will be available around the beginning of March.
6 pack seedling must be pre ordered. Any variety in my seed catalog is available for order and would be ready about 5 weeks from date ordered.
Most plants will be transplant size and sold individually for $2 and up, depending on size. I always bring my best stock to the market every Saturday. For a current list or to order/reserve plants please Email.
Customer comments:
"Your companion plant guide really saved me! Thank you so much. I live in Ft Worth/ Dallas Texas and I have had the hardest time growing anything… It's horrible here, bad soil, way too hot, local animals eat everything (poor souls). I needed some major help! Thanks!!!" Nicole, customer
"I ordered seeds from your site last year and I am so excited to share that my tomatoes, cucumbers and broccoli grew amazingly well!
This really boosted my confidence in growing my own food. Thank you so much for all you do and the invaluable information on your site" Olga, customer
"I was looking for some info. on gardening in FL and stumbled onto your site–I was delighted to find a site full of practical info.,charts, guides & other helpful resources especially catered to those of us who choose the FL gardening adventure–Thank you so much–love it!" Cris, customer