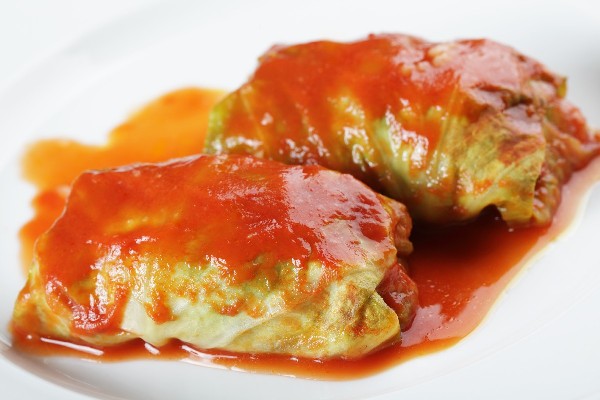 Stuffed Cabbage
2018-01-10 11:00:23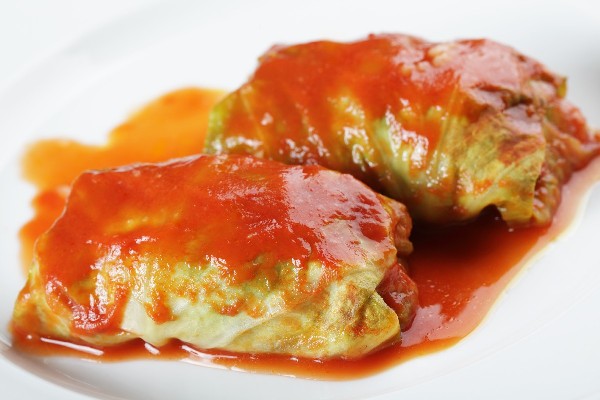 Delicious, hearty comfort food. I make this every year when I harvest my cabbage. I make a triple recipe and freeze individual portions. This is the best pr packaged frozen meal you can get!
Ingredients
1 cup cooked rice
8-10 Large cabbage leaves
1 pound ground beef or turkey
1/4 cup diced onion
1 large garlic clove
1 egg lightly beaten
1 teaspoon salt
1/4 teaspoon black pepper
1 teaspoon parsley
1 can condensed tomato soup
Instructions
Bring a large pot of water to a boil
Add cabbage leaves cook till soft, drain
In mixing bowl, combine ground beef, cooked rice, onion, egg, salt, pepper, garlic and 2 tbsp soup. Mix thoroughly.
Divide mixture evenly among the leaves and roll, tucking in sides. Place rolls in an appropriately sized baking baking dish, usually 9x13 works. Pour remaining sauce over top and cover with foil and bake 350 degrees for 35-45 minutes or until bubbly.
Notes
Can substitute beans for meat and add any spices you might like.
Can be cooked in a large skillet on stovetop or in slow cooker.
Growin Crazy Acres https://growincrazyacres.com/